Joan Salb, Patron of the Arts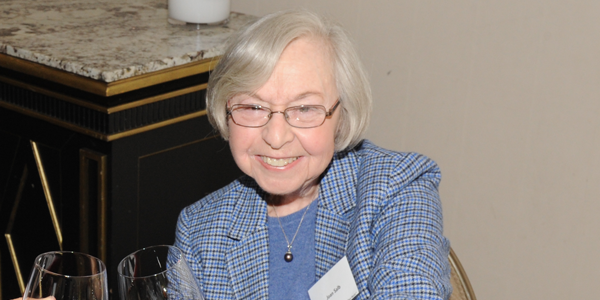 Legacy Society Member and Brooklyn, NY native Joan Salb has been a long-time patron of the Arts. With this new era beginning at the San Diego Symphony, Joan reflected that "the classical music world is enjoying a new glamour for a new generation with many prestigious young musicians taking to concert stages all over the world. There is a renewed interest in serious music by a fresh new audience."
Often seen attending concerts and theatrical performances across San Diego, she believes in the power of planned giving. As a retired marketing executive, Joan truly understands the importance of sharing a great message to a wide audience. "The connotation of legacy or planned giving has been, up until now, positioned to send nuances and overtones of death and dying. But in reality, for many, planned giving, is a solution for mitigating the frustration of loving an art form and wishing to support it with dollars you simply cannot spare at this time." In fact, many patrons discover they can make a gift with a lasting impact through their estate. Joan noted that anyone "can make their mark and fulfill their desire to be a 'philanthropist.'"